How do women mindfully take control of their careers? How do they build confidence and develop the toolkit they need to be successful in this Transformative Age?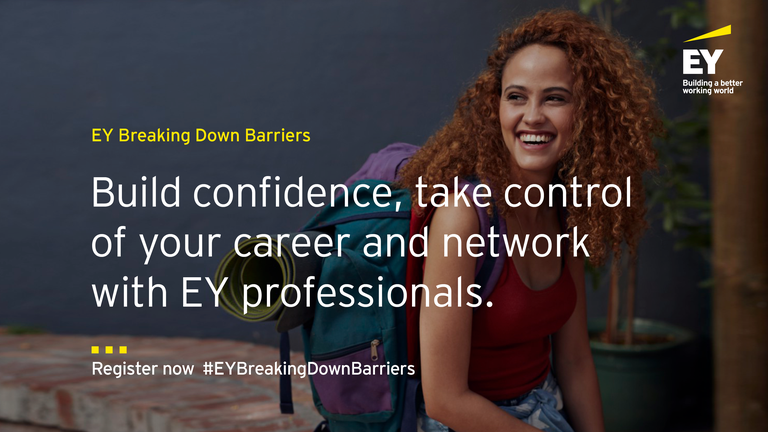 Join the EY 2023 Breaking Down Barriers Program where we'll work together to look at how we can help break down the barriers that are preventing women from climbing up the ranks and assist women in becoming purpose-driven leaders. 
This program is for women-identifying students completing their studies in 2025 and is designed to foster skills that will assist you in reaching your first career milestones and beyond. You'll have the opportunity to collaborate with peers and hear from inspiring EY professionals throughout. 
Adelaide: Wednesday, 12 July 2023
Canberra: Wednesday, 12 July 2023
Brisbane: Tuesday, 20 June 2023
Melbourne: Tuesday, 20 June 2023
Perth: Wednesday, 7 June 2023
Sydney: Wednesday 5th July
RSVP: https://globaleysurvey.ey.com/jfe/form/SV_9sojGqMcCoYS9LM